Trust and efficiency start with a valid ID. Get identity right with Verified by GS1.
Verified by GS1 provides unique, trusted and verifiable product, company and location information for business partners and government entities.
Try the Verified by GS1 service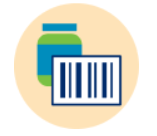 Accurate product information
Enhances the buying experience

Accurate location information
Supports supply chain visibility

Drives transparency and trust within organisations and with outside business partners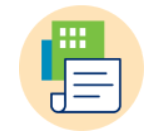 Accurate company information
Verifies company identity

Increases trust throughout the ecosystem
Verified by GS1 is a global registry of Global Trade Item Numbers (GTINs), used to verify whether a set of basic attributes are present for a product. Making it possible for brand owners to share core data about their products and for retailers and marketplaces to verify the identity of the products they sell.
Who are the users of Verified by GS1?
Verified by GS1 is used by retailers, marketplaces and brand owners. Basically any organization involved in selling or buying products (including importers, wholesalers, distributors, solution providers and government agencies) has a need to either register a product's GTIN, or to verify the brand owner or identity of a GTIN. Verified by GS1 is available to all members of GS1 Nigeria.
What are the benefits of Verified by GS1?
By sharing GTINs and product attribute information through Verified by GS1, brand owners have a single place for retailers and marketplaces to verify the presence of attributes for product listings. Here are some of the common challenges around unique product identity that Verified by GS1 addresses:
Different product versions share GTINs: Some brand owners use the same GTIN for several variations of a product, making product tracking almost impossible. For example, a product may come in multiple colors, but all of them would share the same GTIN, causing unnecessary and confusing overlap.
Recycled GTINs: Some brand owners reuse the same GTIN for every iteration of a product. For example, both new and old product models could share the same GTIN—even if the features and functions have changed entirely.
GTIN use without ownership: Some brand owners accidentally use GTINs licensed to another company.
Same product with multiple GTINs: This is caused both by brand owners who do not know their product does not need a new GTIN and/or who identify the same item multiple times to improve visibility and search placement.
What is the difference between National Product Catalog and Verified by GS1?
National Product Catalog (NPC) includes item and price data between suppliers and data recipients, for example nutrients allergens, images for print and websites etc. Verified by GS1 does not provide any price information and only very basic product information such as brand name, target market, net content and functional name. Access to NPC data is limited to NPC subscribers. Retailers only have access to data if there is an agreement between suppliers and retailers. Verified by GS1 data is available to all GS1 Nigeria members.
What is the difference between Barcode Verification/Barcode Check?
Barcode Check is the name of the service provided by GS1. Barcode verification is one of the processes performed as part of Barcode Check.
What is the Difference between a regular Barcode and GS1 Barcode
You're more than likely seen other websites offering barcodes (GTINs) at a cheap one-off rate. The problem with these barcodes, are:
How do I get started with Verified by GS1?
Companies need to be a member of GS1 Nigeria to access Verified by GS1. If you are not a member, please join here.
To assist members, the following Quick Start Guides are available:
Quick Start Guide for Brand Owners
Quick Start Guide for Marketplaces/Retailers
Phone: + 234 809 999 9333, +234 809 645 5555. Email: enquiries@gs1ng.org